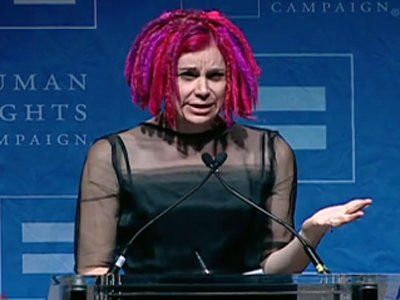 Lana Wachowski and her brother Andy are of course the directors of The Matrix, V for Vendetta and the forthcoming Cloud Atlas.
She was awarded the Visibility Award by the Human Rights Campaign on October 20. Video of her acceptance speech became available yesterday. I'd like to say "must see acceptance speech" but I now a lot of you don't have 31:09 to spend watching a video. I know that for me, personally, it was heart-wrenching...and very, very funny.
If I had remained invisible, the truth would stay hidden...and I couldn't allow that.
The transcript is on the other side.