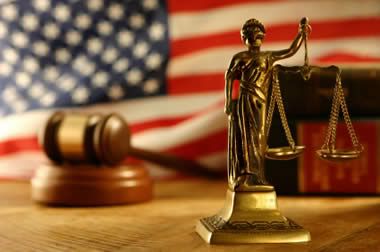 New York City's Stop and Frisk policy is being applied unevenly once again, this time to target transpeople. A new study has revealed that transgender people in Jackson Heights, a heavily immigrant area, are being targeted by police at more than twice the rate of the general population.
Transgender and gender nonconforming people of color are particularly vulnerable due to their visibility. In order to combat police misconduct, there must be legislation and policies that minimize the risk of these kinds of abuse occurring in our communities.
The study was conducted by Make the Road, New York, which contacted 305 residents, 167 of whom identified as being LGBTQ. Of that group, 51% of LGB respondents said they had been stopped by police. A third of those stopped say they had also been physically harassed. Of the 69 transgender respondents 59% had ben stopped by police and nearly half reported being physically harassed. 28% of respondents who were not LGBTQ were stopped by police.
Transgender respondents reported that they were accused of being sex workers.
Color me not surprised at that.
A transgender woman who identified herself on Tuesday as Cristina — speakers remained mostly anonymous except for their first name — claimed in a translated statement that she was leaving a club in Jackson Heights with her boyfriend when a group of undercover police officers frisked them both.


When they found condoms in her bra, she said, they accused her of being a sex worker.


"After seeing the condoms they asked if I was sure that I was not working," she said. "I told them that I was with my boyfriend and they said that he was not my boyfriend."
Unsurprisingly, this story was not the exception.
Bianey Garcia, 22, who was born male but identifies herself as a woman, said cops stopped her coming out of a Jackson Heights bar with her boyfriend three years ago.


"They pushed me against the wall," Garcia said through a translator. "They took my bag, they opened it. They threw everything I had on the floor."


Garcia said police found two condoms in her purse and used that as evidence to arrest her for prostitution — even though she was not a sex worker.
Police will never believe that a transwoman could have an actual heterosexual boyfriend.
Police have a practice of using condom possession as evidence of sex work, especially against transwomen. There is a bill in the state senate that Prohibits [using] possession of certain condoms as evidence. In June the NYPD released new patrol guidelines to address harassment of transpeople. It would be nice if they actually followed those guidelines.
When (lesbian, gay, bisexual and transgender) people are stopped and frisked, it's a very different experience from when heterosexual people are stopped. They are usually verbally (and) physically harassed.


--Karina Claudio-Betancourt, who runs Make the Road's LGBTQ Justice Project
The Community Safety Act, which was submitted to the Committee on Public Safety on October 10, would require that officers provide their name and rank and explain the reason for the stop to any suspect individual and create a new Inspector General's office to monitor the program.
It's an issue of racial profiling, and an issue of LGBTQ profiling with special emphasis on our transgendered community. The majority of LGBTQ people who have come to this neighborhood, or who live in this neighborhood, in many instances have come to live here because of persecution in their own country only to face further persecution in this country.


Stop and frisk is a huge problem. People are degraded; they're embarrassed.


--Jackson Heights Councilman Daniel Dromm
Almost 29,000 people were stopped and frisked in 2011 in the 110th and 115th precincts, which cover Jackson Heights, Corona and Elmhurst, according to the New York Civil Liberties Union.
The 115th precinct, which covers Jackson Heights, made 1737 stops in the first quarter of 2012 and 1209 in the second quarter.
GLB residents also reported harassment.
A gay man named Enrique told a story about a night out with his boyfriend that ended at the Junction Boulevard 7 train station.


When Enrique realized the train was coming, he grabbed his partner's hand and gave him a kiss on the lips. As soon as they finished kissing, he said, he saw a police officer walk toward them.


"The officer asked my boyfriend if he thought what we were doing was a good example for the city," Enrique said in a translated statement. "I quickly passed my ID to the officer, but Freddy did not have his ID."


Enrique claims that the police then cuffed Freddy, allegedly calling his partner an anti-gay slur and putting him in a van. The outcome of the case was not clear.


"I kept trying to find out why they had arrested Freddy, but the police only kept threatening me that if I did not leave I would be arrested too," Enrique said. "The only reason we can think of for Freddy's arrest is the fact that we are gay and that we kissed in public."
The NYPD did not respond to a request for comment.
The Civilian Complaint Review Board, which is charged with monitoring stop-and-frisk, said through a spokesman that they do not track complaints based on sexual orientation, which they believe would include transpeople.
Individual cases don't resolve a systematic problem. That can only be done through legislation.


--Claudio-Bettencourt