It's always a big risk to publish an article in which you link to articles you wish people would read. After all, they may forget to return to look at the remaining links. And, of course, they may neglect to Rec and comment.
But I'm willing to take that risk…in the hopes that some will access the articles I've linked to and expand their knowledge base.
There aren't enough days in a month for me to keep up with all the stories I think people should be aware of dealing with the transgender community, its members, and our issues. So think of this as me trying, perhaps in vain, to catch up.
Friends Journal is a Quaker website, subtitled Quaker Thought and Life Today. Su Penn has "penned" and shared a very interesting article there, entitled We Think He Might Be a Boy.
A taste:
The Tiny Tornado will have a lot to figure out as he gets older: whether to go through puberty as a boy or a girl; how out to be about his trans status; when and how to disclose to potential romantic partners; whether and when to take hormones or pursue surgery. He knows as much of that as it's appropriate for a five-year-old to know. Which is to say, he doesn't know much. He trusts us, though, when we say that he is the person who best knows whether he is a boy. He trusts us when we say we can help him with this, that he can grow up to be a man if he wants to, that he can grow up to be any kind of man he wants to be. That he can grow up to be a good man. That we think he will grow up to be the very best kind of man.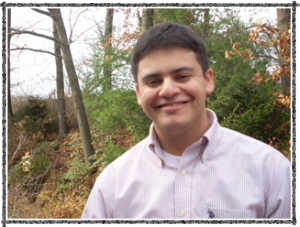 It's summer. For many young people, summer has meant camp. Transgender Camp Founder Talks Jewish Summer is about Nick Teich, the founder of Camp Aranu'tiq, the first summer camp in the US that caters to gender-variant youth, which I wrote about recently. Aranu'tiq is the indigenous Alaskan term for a person who embodies both male and female spirit.
I had a year-round job, and so I went to help at a separate camp, a weeklong charity camp. After being there for several years and becoming close to the people who ran it, I told them I was going to transition. They said: "That's great. We're happy for you." But then they said, "You can't come back, for the good of the kids." I was totally blindsided. This was a real bunch of liberal folks, former campers themselves whom I'd known for a long time. I was really devastated, but ended up turning that around and channeling it into Aranu'tiq.

--Teich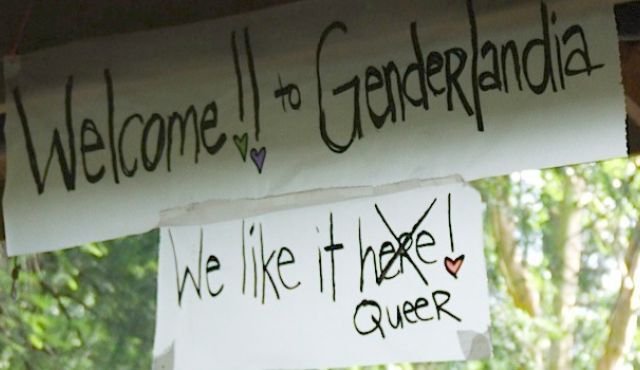 Haaretz continued the theme about a Pacific Northwest camp...and others: When Jewish transgender teens come out, many leave camp behind
At summer camp, sneaking into the boys' side or the girls' side is as classic an activity as roasting marshmallows. But what if the side you were assigned isn't where you think you belong? Or what if you don't fit into either side?

Jewish summer camp — with its gender-segregated bunks, bathrooms, activities and rituals, not to mention emphasis on heterosexual "hookups" — can be a minefield for transgender kids and their families, a newly visible population that is gaining increasing recognition in the Jewish and political mainstream.
Time for a music break. Lady Bunny performs Take Me Up High, which climbed to #29 on the Billboard Dance Chart. Bunny is a self-described drag queen, but also identifies as transgender.
People ask me, "How are you different out of drag?" and I say, "I'm really not! Not at all." Everyone I know, including my mom, calls me Bunny. I definitely have tons of transgender friends and I do feel that gender is fluid, so I do feel as if I'm part of that community. But I have no plans for the surgery.

--Lady Bunny
Columbus company helps transgender worker make transition is the story of Decker Moss's transition, with the aid of marketing company Resource CEO Nancy Kramer and human resources director Jamie Barcelona.
For the most part, Moss had dealt with it previously by a bit of misdirection. "She had very openly lived as a gay woman," Kramer said. And, as a gay woman, Moss had always dressed in shirts, slacks and ties — a traditional masculine manner.

"There was no backlash with that, it was always considered OK," Moss said.

At Resource, that was definitely OK. For decades, the marketing company has been in the forefront in dealing with such issues. Resource was one of the first in Ohio to offer same-sex partner benefits; and in 2007, Kramer testified in front of Congress in support of the Employment Non-Discrimination Act, or ENDA.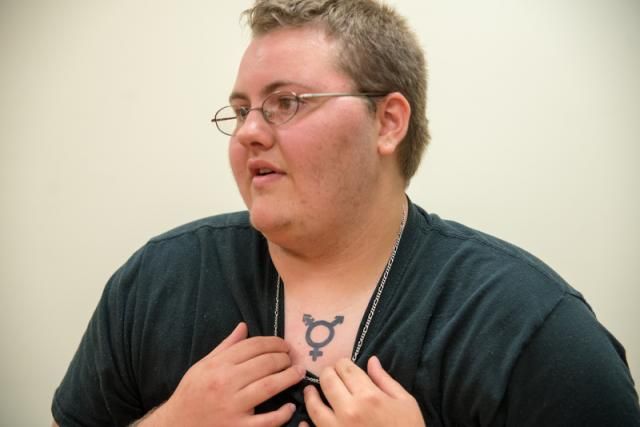 The story of transman Chase Philbrook's return to soccer to play for NCAA Division III University of Maine-Augusta is told in Chase Philbrook: A transgender soccer goalie who kills with kindness
At first, one is struck by the broad grin and friendly openness of this 21 year-old young man, who once was a woman. Then, as conversation gets franker, there emerges the even more revealing: A human being with a deep reservoir of courage and strong sense of self. Chase Philbrook, of Cushing, is transgender, or trans man — a female who changed her identity to that of a male. Not easy in any sense of the word or world, especially in a Yankee culture that can be simultaneously tolerant, and harshly judgmental.
It's become much more difficult to be transgender in Kuwait, where there has been a recent amendment to the law outlawing the "imitation" of someone of the opposite gender. Since the Kuwait government does not allow transpeople to change their official documents to reflect their true gender, this has resulted in an atmosphere of fear: Being Transgender in Kuwait: "My Biggest Fear Is a Flat Tire".
At the time, I was visiting Kuwait on behalf of Human Rights Watch (HRW) to determine whether the Kuwaiti government had taken steps to end abuses against members of the transgender community, which HRW had documented in its 2012 report, They Hunt Us Down for Fun.

The report focused on violations against transgender women committed by the police. Although the Kuwaiti media has reported about the arrest of a small number of transgender men, HRW found these incidents happen with significantly less frequency than those of transgender women.

According to several lawyers and transgendered individuals, transgender men and "boyat"—a term commonly used in the Gulf to describe masculine women—generally escape police scrutiny because police fear being accused of harassing women, a charge that is taken very seriously in Kuwait. Women also generally enjoy more flexibility in their dress and presentation, and it is more difficult to define what constitutes gender transgressive dress for women than for men.

To bring Kuwait in line with its international obligations, the situation facing transgendered women in the country must be improved. The first place to start is the law.

--Belkis Wille, author
Transwoman Laverne Cox has earned the opportunity to portray a transwoman character in the Netflix series Orange is the New Black. She is interviewed by Brad Kutner for LGBTQ Nation here. She is also interviewed by Rich Juzwiak at Gawker. There is video of her interview by Chris Witherspoon at The Grio.
Yuri Danshi (Lesbian Boys) was released on July 31. The creator of the work was Naoko Tachibana, who has been outspoken in her support of transgender people. You can read more at Crossdressing photography book hopes to improve transgender awareness in Japan. And we have video:
 
In case you missed it, NYT's Art & Design page featured a story about the photography of Christer Strömholm in June: Street Hustlers, in All Their Glamour and Grit.
In Paris in the mid-1950s the Swedish photographer Christer Strömholm (1918-2002) gravitated to the red-light district around the Place Blanche, where he was drawn to a subculture of cross-dressing young men, many of whom worked as prostitutes to earn enough money for sex-change operations. The stocky, middle-aged photographer with a beard and military haircut hung out with them for more than a decade and photographed them on the street at night and in bars and hotel rooms with a coolly affectionate eye.
His series is called Paris Blanche.