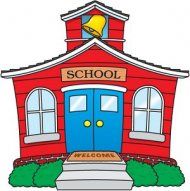 NOM, the self-proclaimed National Organization for Marriage, has decided to branch out. Not content to stand up for the downtrodden Americans who believe in marriage inequality, Brian Brown and his minions have decided they need to interfere with the lives and liberties of transgender students in California.
NOM has decided that treating transgender people equally in public schools just won't do. So they have set their sights on attacking transgender teenagers.
As a 501(c)(4), the organization has to have a mission statement, which is the following:
The National Organization for Marriage (NOM) is a nonprofit organization with a mission to protect marriage and the faith communities that sustain it.
At least, that was the Mission Statement as recorded in 2010 by PewResearch's Religion & Public Life Project.
While its name may suggest it is a one-trick operation, the National Organization for Marriage has serious range when it comes to being completely awful. Far from just focusing its advocacy and lobbying work to deny gay people equal marriage and adoption rights, NOM also uses its (marginal) political heft to do things like oppose basic protections for transgender teenagers.

--Katie McDonough, Salon
In an attempt to recreate the influence generated by its work "laying the groundwork" for Prop 8, NOM has begun collecting voter signatures against AB 1266, the California law which allowed transgender students to use school facilities and participate in school programs corresponding to their gender identity. Their goal is to put repeal of AB 1266 on the November 2014 ballot.
One might be forgiven for mistaking Brian Brown for Bill O'Reilly or Michelle Malkin by seeing his statement on the issue:
Opening our most vulnerable areas at school including showers, bathrooms and changing rooms to members of the opposite sex is politically-correct madness that risks the privacy and security of our children and grandchildren.

They are forcing our school children to be exposed in showers and bathrooms to members of the opposite sex who claim a gender identity with that sex.

This new law doesn't prevent bullying - it is bullying. It is not about protecting kids; it damages kids.

--Brown
Brown has no problem, however, with forcing transgirls to undress in front of boys or transboys to shower with girls.
Because, you know, we all know that transgender kids are just gender posers who are really sexual predators…or something.
As Salon has noted, AB 1266 provides legal justification for the basic protections of transgender students, ensuring that transgender teenagers are guaranteed the same access to school facilities and programs as their peers.
But people like Brown just can't have that. Brown refers to the law as "a horrible attempt by activists to strip society of all gender roles."
In a forlorn attempt to tie this issue to their mission statement, Brown offered the following:
NOM has long warned that when marriage is redefined, other important social norms are soon destroyed.

--Brown
The campaign to obtain the repeal of AB 1266 will be managed by Frank Schubert, who managed the 2008 Prop 8 campaign.
The organizations promoting a referendum are nothing more than hate groups, and their attempts to target and demonize a vulnerable group of children are shameful. There is no place for these hate groups in our state.

--Shannon Minter, National Center for Lesbian Rights
NOM has announced the creation of a coalition called Privacy for All Students.
Joining NOM in the COalition are the Capitol Resources Institute, the Pacific Justice Institute, ActRight, Faith and Public Policy, and Concerned Women for America. It is unknown at this time whether the Mormon church, which spent $20 million to support Prop 8, will support the repeal of AB 1266.
The coalition hopes to generate support by targeting California's ethnic minority groups. To that end versions of their petition are available in Russian, Spanish, Chinese and Korean.
Zack Ford at ThinkProgress dismembers NOM's statement:
1. The "Privacy for All Students" claim:
The intent of the law is to protect the privacy of transgender students…so the coalition is clearly not interested in privacy for all students by fighting to remove privacy for transgender students.
2. The "No Evidence" for gender identity claim:
NOM claims that students will not have to provide any evidence to establish their gender identity.
This claim ignores the very definition of gender identity and rejects the lived experience of transgender people. Gender identity is not a switch that individuals flip, it is an enduring aspect of who a person is every day of their lives. Any individual who claims a false gender identity just to infiltrate a facility isn't really claiming a gender identity, so abuse is just as easy to control as it was before this guarantee of inclusion for transgender students.

--Ford
3. The claim that the coalition seeks to protect transgender children:
NOM claims that the law will force all transgender students to follow the same path.
The purpose of the law is to guarantee that trans students aren't ostracized by being forced to use such alternatives instead of being allowed to use the restroom of the gender with which they identify. Given that opponents of these protections assert that only biological sex matters, it's clear who is really trying to force these students into a "one-size-fits-all process."

--Ford
One would also be enlightened to note that the law is not particularly focused on restroom and shower usage, but about the educational growth of transgender students. That just happens to include restrooms:
One of the core aspects of adolescent development is learning how to develop and consolidate one's gender identity and gender role, including by building friendships with same-sex peers. For girls, no small part of that experience takes place in girls' bathrooms. Adolescent girls commonly go to the restroom together in groups or pairs and use restrooms as sites for a multitude of social activities. The socializations and bonding that take place in these settings are critical components of building confidence, self-esteem, and healthy relationships with same-sex peers.
Excluding an adolescent girl from these social spaces is profoundly isolating and makes it much more difficult for her to develop peer relationships. Rather than having multiple opportunities to socialize, interact with other girls, and develop a healthy gendered self, she is singled out, isolated and marginalized.

--Maine Chapter of the American Academy of Pediatrics
4. "We are all children of God."
Clearly the coalition members do not believe that transgender students are "children of God," since they describe them as suffering from "gender confusion."
It's not confusion, dudes. It's diversity.
On the other hand, perhaps they are confused about what their religion advocates when it admonishes them to "love their neighbor."
Thou shalt love thy neighbour as thyself.
--Leviticus 19:18
It's even from their apparent favorite chapter.
5. Violation of the Mission statement, to the detriment of NOM's donors.
Nothing about discriminating against transgender students has anything to do with marriage nor faith communities.
Ford:
After a pretty significant losing streak on marriage, NOM is now jumping ship on its mission, proving that it's just another anti-LGBT organization that will sink to any low.
It is not the case that the transkids are perverts.  We know where to look for those people.
In August a range of US conservative commentators said that if they were a student in a California school they would lie and say they were transgender just so they could spy on girls getting changed in response to AB 1266 being passed.