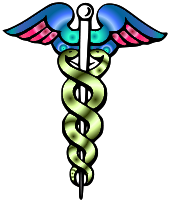 It has been more than a decade since Jennifer Blair underwent gender confirmation surgery. Like most transsexual women Jennifer takes a daily maintenance dose of estradiol, a synthetic estrogen drug.
That dose also does put me at an elevated risk for a variety of tumors, including breast cancer.

--Blair
Blair began to notice an unusual breast growth, so she went to Planned Parenthood of the Rocky Mountains in Denver for a mammogram paid for by the Women's Wellness Connection. That's a state-run program which offers free cancer screenings for women living on low incomes.
I don't have any health insurance.

--Blair
Jennifer seemed to meet all the requirements, but she was still denied a screening…because she was born male.
I was shocked. I was hurt.

--Blair
The Centers for Disease Control and Prevention (CDC) pays for the program and says it only covers clients who are born "genetically female."
It's discrimination based on her transgender status. I think that's pretty black and white.

--Sarah Parady, Blair's attorney
The 62-year-old Blair spent almost 50 years living as a male.
It was not really an authentic life.

--Blair
Parady has filed a lawsuit, claiming the denial violates Colorado's Anti-Discrimination Act.
And we think that is a terrible injustice.

--Parady
KUSA legal analyst Scott Robinson says federal law is unclear on the transgender and Congress needs to act.
That's why we need legislation. To determine how such individuals need to be treated - whether as male, or as female.

--Robinson
I am a real woman. This is about social justice. This is about holding public organizations accountable to do the right thing.

--Blair
Blair eventually scraped together enough cash to pay for a mammogram and has learned that she does not have breast cancer. She is suing so other transwomen won't be refused potentially life-saving cancer screenings.
I'm just a person like anyone else.. I have the same hopes, the same dreams, [and] the same concerns as any other woman.
The Colorado Civil Rights Division did issue a written response, saying the state program is only following CDC guidelines.
The CDC could not be reached for response because of the government shutdown.