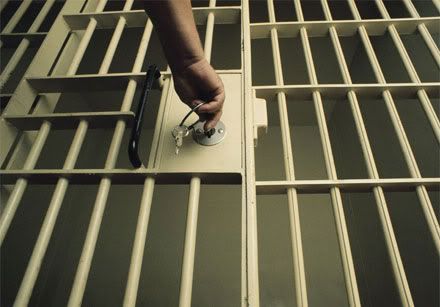 Levi Gammons fell in love. He had a comfortable life in Florida as a professional counselor with a surfing hobby, but he gave that up to move to Virginia to live with his new bride. Unfortunately, things didn't work out so well. She turned on him. She decided there was no way she could stay married to a transman. So she abandoned him.
Not only that, but Levi was arrested in Lynchburg, home of Jerry Falwell and Liberty University, and charged with felony forgery for putting an M on his marriage certificate. Bear in mind this was a transman who had been on testosterone for a dozen years.
Levi pled nolo contendere in exchange for having a five year sentence suspended to one year, to be spent entirely in solitary confinement in state prison. He has had no access to the library or any programs that would prepare him for adjustment after his release. Moreover he is not eligible to participate in any re-entry program because he is transgender. All half-way houses are single-sex and they will not allow him to live in either s men's or a women's facility. So Levi will be released at the end on September with no home, no money, no job, no local friends and no family (his parents are both deceased and he has no siblings).
He has had some contact with an attorney. Dru Levasseur of Lambda Legal wrote about that at Chronicles of the Chronically Lost.
If you want to send a letter to Levi, you can do so at
Levi Gammons
LADC
PO Box 6018
Lynchburg, VA 24505
Sarah Jenny and Wyatt Riot (from Original Plumbing and the queer foodie television show Put It in Your Mouth with Wyatt Riot) became pen pals with Levi and eventually decided to offer the trans community's hands to help. You can support Levi at indiegogo. The original intent was to try to raise $5000 for him. That was reached earlier today. But there are still 26 days left and we can raise the ante.
I can't tell you how much this means to me. I really appreciate it. You have my blessings and thanks to go for it. Put it out there to the whole world.

--Levi Gammons
You can contact Sarah and Wyatt at [email protected].