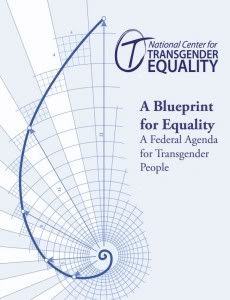 The National Center for Transgender Equality (NCTE) has announced a new program. The Transgender On-campus Nondiscrimination Information Project (TONI) will connect transgender students, providing them an opportunity to share and access trans-affirmative college policies, procedures and practices, with an eye toward instigating some organizing and action.
TONI will have a searchable database of campus profiles that provides information on campus policies such as housing, records and documentation, healthcare, safety and curricula. It will be accessible to current and prospective students and users will also have a community forum where they can share ideas and develop action plans.
With the start of another academic year, the TONI Project is urgently needed. Colleges and universities have always been at the forefront of the progress we've made in trans inclusion. But there are still too many trans college students who have trouble getting to, paying for, and graduating from college. That's why NCTE and our allies came together to develop this site and hope it'll go a long way to make the challenges of college life just a little bit easier to overcome.


Study after study from the National Transgender Discrimination Survey to the Campus Climate Index tells us that trans and gender non-conforming college students face real problems on campus. Fifteen percent leave school because they faced severe harassment. We can't continue to allow trans students to make choices as important as this without having all the information in front of them. And we have to hold colleges accountable for how they treat young people in our community.


--Mara Keisling, NCTE Executive Director
The project hopes to empower transgender students to advocate for their rights while they complete their education through the sharing of knowledge and encouragement of activism.
I was especially pleased to note that the TONI Advisory Board is half students. TONI is associated with the Consortium of Higher Education LGBT Resource Professionals and Campus Pride.
The project is funded in part by the David Bohnett Foundation.
When I checked this morning, data from UC-Santa Cruz, Hawaii Pacific University, and the University of Minnesota-Twin Cities was most recently added.
In a related story, Rutgers University, widely labeled a place of intolerance after the Tyler Clementi suicide, has vastly increased the resources available for LGBT students.
But today, gay, lesbian, bisexual and transgender students and their supporters can choose from four specialized housing options, three of them new, ranging from a service to pair them with like-minded roommates to Rainbow Perspectives, a floor in a residence hall organized around common interests. They can now turn for support to the 130 staff and faculty members who have been trained as official campus liaisons, or to the graduates of a new training program for "allies," whose inaugural session is already booked to capacity. This year's edition of a handbook that lists campus resources for "queer issues" is 92 pages long.
As a result, Campus Pride upgraded Rutgers to a 5 star rating.
Rutgers is home to the Rutgers Homophile League, which is the second oldest student support group in the nation.
In 2011, shortly before the start of her first year at Rutgers, Nicole Margolies was talking with a housing supervisor when she blurted out: "I'm transgender, and I don't know what to do about it. Where do I go?" Nick, as the student is now known, feared he might not even be allowed on campus. Instead, he said, when he got there the name on his dorm room door was up-to-date. His professors addressed him as "he." And no one made him feel it was anything other than normal.


"Boom," he said. "Mind blown."
Rutgers even has a predominately gay fraternity, Delta Lambda, Phi. And it now has its first transgender member and its first straight member.
We are sure that homophobia still exists in pockets at Rutgers, but since the suicide, it has gone mostly underground.
Meanwhile, controversy has erupted at the University of Minnesota-Duluth over the scheduled appearance of photographer and activist Loren Cameron, who will presentt his work, Transgender Images for an honorarium of $4000. The appearance is being questioned by a winger group calling itself Campus Reform, which promotes conservative students with support from the Leadership Institute. The event is being sponsored by the UMD Queer Allied Student Union.
UMD's administration has spent thousands of dollars in public resources this year to support a radical and divisive agenda.

While President Lendley Black's administration's sponsorship of this sexually explicit presentation may satisfy a small minority on campus, it will surely offend many more students, alumni, and donors.


--Josiah Ryan, Campus Reform
Campus Reform is not only opposed to transgender speakers. They are equal opportunity bigots.
Earlier this year, The University of Minnesota-Duluth also received criticism after they invited controversial speaker Tim Wise to discuss with the student body how "white privilege" is a detriment to society.
Campus Reform identifies Wise as being notoriously "anti-white."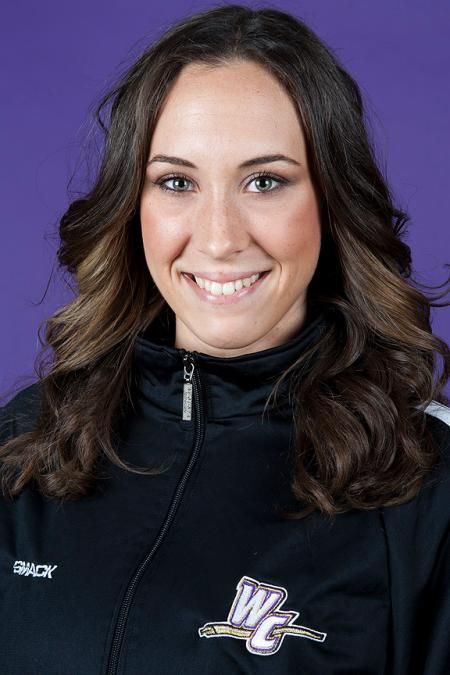 Whittier College in California chose to display photographer Jeff Sheng's Fearless project in its art gallery. Inspired by Sheng's own struggle as a closeted athlete, the photo series displays more than 150 LGBT high school and college athletes from across the nation. One of the subjects is Whittier's own cross county runner, senior Jordan Vega and shotputter, javelin thrower and volleyball athlete, Alyssa Sialaris.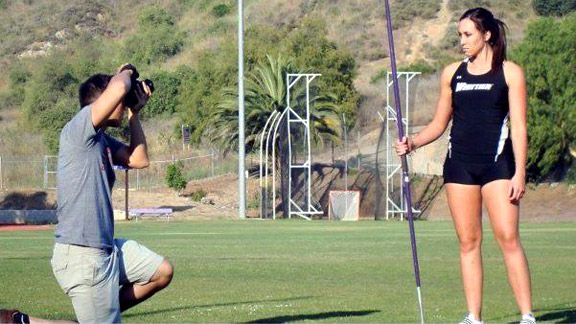 The Fearless site also has videos made by some of the participants, including one by transgender George Washington varsity basketball player Kye Allums.
Sheng has a second collection here.
Sheng did an interview about the project with ABC news four years ago: