As many of you may know, I have agreed to write on a schedule for two different blogs. I call those efforts "columns." I write what is loosely called Friday Philosophy, which publishes at 6pm Eastern on Fridays at Docudharma and Gender Prison, which publishes at 6:30pm Eastern at Voices on the Square on Tuesdays. I also republish those submissions to Daily Kos, etc. Readership of my efforts is rarely large at the first two blogs.
This effort tonight then can be thought of an edition of Gender Prison, since it is Tuesday. The gist of tonight's effort was originally published for Friday evening. Actually it was posted on Thursday night for publishing on Friday evening. But when one writes a timed column, one has to be aware that events can occur to render it nearly invisible. Such was the case with this piece on Friday. While I was away from my computer proctoring a final exam in my College Algebra and Trigonometry class, all Hell broke loose at Sandy Hook elementary School in Newtown, CT.
I considered unpublishing the diary at the time, but then I got busy and it published without my intervention.
I felt at the time it was important, as it concerns human rights and all. So I'm going to give it a bit of a rewrite and another shot. One change will be to the order of the material, so the more gruesome, possibly triggering material has been moved to the end.
Eight days ago, on December 10, was Human Rights Day internationally. We don't celebrate it much in the United States because it is a United Nations thing. And you know, our country is something exceptionally separate from the planet on which we live. Human Rights Day commemorates the adoption and proclamation of the Universal Declaration of Human Rights on December 10, 1948.
If you have never read the document, one has to wonder why.
The Universal Declaration of Human Rights, along with the International Covenant on Civil and Political Rights (1966) and the International Covenant on Economic, Social and Cultural Rights (also 1966) together form what is referred to as the International Bill of Human Rights (You can sign the bill at the link). The entire package was ratified in 1976.
One of the prime movers of the Declaration was Eleanor Roosevelt, who likened it to the American Declaration of Independence. The Declaration has influenced nearly every constitution written since 1948.
The purpose of the Declaration was to explicit define what was meant by the words "fundamental freedoms" and "human rights," phrases which appeared in the United Nations Charter. Eleanor Roosevelt declared that it "may well become the international Magna Carta of all men everywhere", while Pope John Paul II said that it was "one of the highest expressions of the human conscience of our time."
It was against that backdrop that a group of human being gathered near the banks of the East River in New York City on Wednesday.
The theme of this year's observation was the right to participate in public life.
United Nations Secretary-General Ban Ki Moon on Wednesday called for an end to violence and discrimination based on gender identity and sexual orientation. Joined by international vocal artists Ricky Martin, Yvonne Chaka Chaka and others, Ban spoke at a special event highlighting the need for leadership in the battle against homophobia.
Let me say this loud and clear: lesbian, gay, bisexual and transgender people are entitled to the same rights as everyone else. They, too, are born free and equal.

It is an outrage that in our modern world, so many countries continue to criminalize people simply for loving another human being of the same sex. In most cases, these laws are not home-grown. They were inherited from former colonial powers. These laws must go.
The event was organized by the Office of the UN Commissioner for Human Rights (OHCHR), Human Rights Watch, and the International Gay and Lesbian Human Rights Commission to celebrate Human Rights Day, which was Monday.
More than 76 countries still criminalize consensual same-sex relationships, while many more fail to protect their LGBT citizens from discrimination in the workplace, in education, and in health settings. Hate-motivated violence in epidemic in all regions of the world. Look here for an example from Confused Skyes.
All human beings are born free and equal in dignity and rights. All human beings - not some, not most, but all. No one gets to decide who is entitled to human rights and who is not.

We must all speak out against homophobia, especially those who are considered leaders in society as well as others in the public eye.

--Secretary Ban
Those taking part in today's special event included France's Minister for Women's Rights, Najat Vallaud-Belkacem; Archbishop Emeritus Desmond Tutu, via video-link from South Africa; Blas Radi, Olena Shevchenko and Gift Trapence, LGBT human rights defenders from Argentina, Ukraine and Malawi, respectively; as well as South African musician, singer and campaigner Yvonne Chaka Chaka, and pop singer Ricky Martin.
The struggle for equality is not a la carte. You can't just accept equality for some but then withhold it from others because you disagree with them or you disapprove of them. Equality is equality for all or it isn't equality at all.

--Yvonne Chaka Chaka
We are not asking for special rights. We are only asking for the same rights. We don't want to be more or less; we just want to be the same.

--Ricky Martin
We cannot claim that our societies are free and equal as long as some amongst us are treated as inferior, denied even their basic human rights.

--Desmond Tutu
I understand it can be difficult to stand up to public opinion. But just because a majority might disapprove of certain individuals does not entitle the State to withhold their basic rights. Democracy is more than majority rule. It requires defending vulnerable minorities from hostile majorities. It thrives on diversity. Governments have a duty to fight prejudice, not fuel it.

You and I and people of conscience everywhere must keep pushing until we realize the promise of the Universal Declaration of Human Rights for all people. The freedom, dignity and equal rights that all people are born with - must be a living reality each and every day of their lives.

--Ban Ki-Moon
There is a context against those words were uttered. And it is not pretty. Indeed it may be triggering to some people. Please read with care.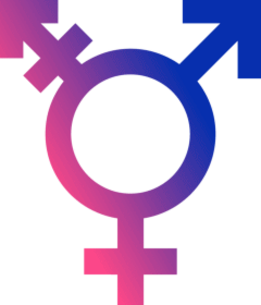 I hope you can wade through to the end. This is important. And I think it is even more important to share these three stories in order to highlight the events at the United Nations. So I'll start in India, then proceed to Indonesia, followed by Cote d'Ivoire.
But those place names could just have easily have been Washington, DC, Indianapolis, or Charleston. This is one area where America is much less than spectacular.
The places could be anywhere where some people are considered less than human. For us transgender people that doesn't exclude much of this planet.
I again caution the reader that there is violence in these stories.
M Noodiamal, 45, from BB Lulam, India, is president of the transgender association in Madurai. On December 7 a gang of unidentified people broke into her house and attacked her with sickles. She sustained cuts to her hands, legs, and head. The aggressors escaped into the dark during a power outage in the region. Ms. Noodiamal was admitted to a local private hospital for treatment.
Transgender leaders from Madurai and all 32 districts descended upon the Madurai Collectorate (tax office) submitting a petition demanding the district tax collector take action to locate and punish the perpetrators immediately.
Tallakulam assistant commissioner S Thanabal who was in the collectorate premises told the transgenders that the police would investigate the attack from every angle and asked them to support the police in the process.
We condemn the attack on a president of transgenders in Madurai and all the leaders of 32 districts have come together to express our agitation in this regard. We have asked the district administration and police to take stringent action against the miscreants who attacked her.

The collector and police assured us of action and we have asked our people here to cooperate with the police inquiry.

--P Mohana, president of the All India Transgenders' Rights and Rehabilitation Centre
Tallakulam police have filed a murder attempt case and are investigating.
If Noodi can be attacked in such a brutal manner, it may happen to anyone of us. Hence we have decided to represent the issue strongly.

--M Haseena, transgender leader from Pudukottai district
Indonesia's transgender community reports that its members are living in fear since Islam Defenders Front forced a transgender festival to close in Jakarta.
Our situation has been relatively stagnant. The police have not been cooperative.

They know that the Front threatens us but they make only small efforts.

--Merlyn Sofyan, transgender activist, who reports that transgender social activities and educational events have been curtailed in the wake of the attack
Police observed but did not intervene when the 200 transpeople celebrating their transgender identity were harassed by dozens of Front members.
The Front said that we had no permit for the event. In fact, we had sent letters requesting a permit to the Jakarta Police, the South Jakarta Police and the Setiabudi police precinct. But, they didn't respond.

Days before the festival, a police officer rang and ordered me to call off the show because the Front was planning to attack us.

--Yulianus Rettoblaut, chairwoman of the Indonesia Transgender Communication Forum
The local community did not want the contest to be held in their area.

--Salim Alatas, leader of the Jakarta chapter of the Front
Alatas called transgender events "morally destructive and not educational," while vowing that the Front will always oppose them. The Front aims to establish Islamic Shariah as the law throughout Indonesia.
A report by International Crisis Group said the Front is "an urban thug organization" noted "for its thuggish attacks on bars, brothels, and restaurants" as well as against groups it believes are deviant.
In May Front threats lead to the cancelling of a Lady Gaga concert in Jakarta.
Late one night last month, two cars carrying 10 soldiers pulled up to a group of prostitutes in a Cote d'Ivoire neighborhood and demanded bribes. To deflect the attention of the soldiers, some of the women pointed out one of their number, named Raissa. Raissa is a transwoman.
The soldiers cornered her, stripped her and discovered her secret: Raissa, who requested that her real name not be used out of fear for her safety, is not a woman at all, but rather a man dressed as one. They savagely beat her with their belts.
This has become a routine occurence in areas now controlled by the Republican Forces of Ivory Coast since the overthrow of ex-President Laurent Gbagbo.
[F]ive victims and activists say transgender sex workers have been regularly stripped and beaten. In the most extreme case, those dressed as women who were discovered to be men were held overnight at military camps and raped with Kalashnikov rifles, they say. Others charge their heads were shaved with broken beer bottles.

--AP
Raissa said she had endured such attacks three times.
With the rage that's in their eyes, you never know when they'll stop.

--Raissa
It's hard to talk about the first time or the second time because it's just happened so many times. No one has escaped the army.

--Sara
Homosexuality is not illegal in Cote d'Ivoire, but committing an act of "outrage against public decency" with a same-sex partner is punishable by up to two years in prison and fines starting at $100. Victims say that homophobia at all leels of the security forces leave them no options for filing complaints.
Who would I file a complaint with and where? No matter where you go you're going to get hit for that.

--unnamed victim
In recent months, Human Rights Watch and Amnesty International have documented torture against detainees suspected of involvement in attacks on military positions dating back to early August. The AP reported in October that detainees in the western port city of San Pedro were being subject to electric shocks.
But the abuse of transgender sex workers began long before the recent attacks and FRCI crackdown. But the abuses are much more extreme and widespread under the new regime than they were under Gbagbo. The FRCI, which has taken over the duties from former army forces, is largely composed of Muslims from the northern part of the country.
He said, 'In the Quran it says that when you kill a homosexual you go to heaven.

--Raissa, recounting one attack in July
Gay activist Claver Toure said the problem isn't so much the religion of the sldiers as the fact that they are uneducated men from the bush who have no experience with urban culture.
The most recent United States State Department Human Rights Report for Ivory Coast said that in 2011 "there were reports security forces targeted LGBT individuals for abuse." A report produced by local and international NGOs for the October session of the African Commission on Human and Peoples' Rights said sexual minorities in Ivory Coast were targeted daily for arbitrary arrest, violence and intimidation. The report said Ivorian authorities had failed to investigate or even acknowledge the abuses.
The Ivorian government has sat idly by for far too long as soldiers flaunt their impunity and wreak havoc on vulnerable populations. Authorities should immediately investigate the targeting of transgender sex workers for harassment and abuse and bring those responsible to justice.

--Matt Wells, Human Rights Watch