Last Monday Chicago House cut the ribbon to open the TransLife Center (TLC).
I first wrote about plans for the TLC a little over a year ago.
TLC is describing itself as the first facility of its kind for the transgender community. It is located in Chicago's Edgewater community. It will offer residential living, employment assistance, and healthcare.
Chicago House CEO Rev. Stan J. Sloan introduced Stormie Williams, who will be the first resident of the house. Williams cut the ribbon.
She says that staff have already helped her find employment.
I know there are more things to come.

--Stormy Williams
Joining in the festivities were Chicago native, transgender Hollywood producer Lana Wachowski and executive director of the National Center for Transgender Equality, Mara Keisling, and U.S. Rep. Jan Schakowsky (D-9th), along with state and local political figures.
Often LGBT people, especially the T's, are in need of family.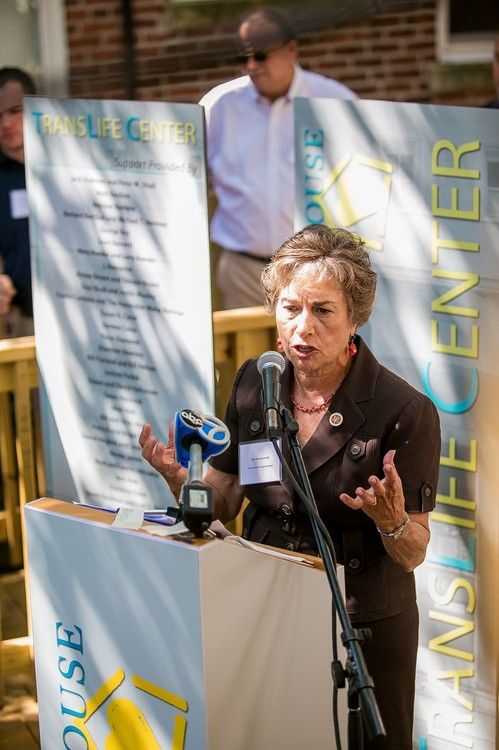 There was a tour of the new facility. The house was funded by the Alphawood Foundation Chicago along with multiple corporate and private donors and designed by Designs for Dignity.
These beautiful wooden floors were covered with linoleum because we had IV drips and blood and everything that came with AIDS in the early days.

--Rev. Sloan
TLC is located in a former AIDS hospice. Its exact location is not distributed, in the interests of the safety of its residents.
Donations to the TransLife Project can be made here.