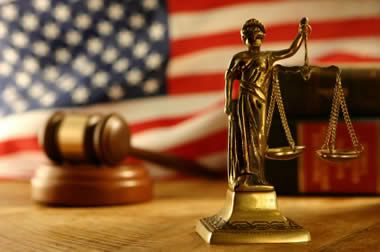 The Washington Post Editorial Board published an opinion essay on Sunday in favor of employment non-discrimination: How to protect gay workers
Historically...
IN THE politically charged election year of 1996 — the same year the Defense of Marriage Act (DOMA) passed both houses of Congress with veto-proof margins — the Employment Non-Discrimination Act (ENDA) reached the Senate floor and was defeated by a single vote.
One might have thought that in the 17 years since then, some sort of progress might have been made on that front. One certainly would have thought it would have progressed faster than marriage equality.
The Employment Non-Discrimination Act (ENDA) has been introduced in every Congress since 1994 except one (2004). In what has become a ritual it has failed continually.
This year it passed the Senate Health, Education, Labor and Pensions (HELP) Committee by a 2-1 margin with bipartisan support. Even Republicans Orrin Hatch, Mark Kirk, and Lisa Murkowski supported the bill. GIven the SCOTUS decisions on DOMA and Proposition 8, one might think the bill will get another floor vote in the near future.
But only fools are going to think it is going to get honest consideration in the House.
Meanwhile President Obama could sign an executive order that would immediately protect LGBT employees of federal contractors from workplace discrimination. Federal contractors employ 20% of the nation's workforce. They are currently prohibited from discriminating on the bases of race, color, national origin, religion, and sex. Sexual orientation and gender identity could easily be added. But they haven't been.
Over 80% of Fortune 500 companies have such policies. It has not proven to be a burden to the companies who have them.
In 1934, President Franklin D. Roosevelt issued an order requiring that federal contractors adhere to principles of fair competition; in 1965, President Lyndon B. Johnson prohibited racial discrimination in contractors' hiring processes.
Candidate Obama promised in 2008 that if elected he would sign such an order.
His failure to do so becomes increasingly indefensible and inexplicable by the day. An executive order could generate momentum for ENDA, not to mention put in place at least some protections until the act becomes law.
It was simple really. There were three prongs in the movement for LGBT equality: elimination of DADT (check), dismantling of DOMA (check), passage of employment protections (crickets).
Candidate Obama made this executive order part of his campaign promises in 2008 because he believes workplace discrimination against LGBT Americans is wrong, and because this executive order is a completely safe political position to take during a presidential election year. Now its four years later, and signing this executive order is still a completely safe political position to take during a presidential election year.

--Tico Almeida, Freedom to Work, in 2012
Last Wednesday Press Secretary Jay Carney was questioned about such an executive order. He responded that he has explained why President Obama can't sign one previously.
I think it's a fair question, but I have answered it. And one thing I noted recently is that we saw some progress on the legislation, ENDA, in Congress as it was passed out of committee. And the president supports that and welcomes it, and will continue to work with Congress to move forward with that.

--Jay Carney
When it was pointed out that discrimination is still happening, Carney geve the following statement:
The president opposes discrimination, as you know. And the president is pursuing a path that he thinks has the best chance of success, which is trying to get Congress to pass ENDA, the legislative action that he supports.

--Carney
How anyone could think that passing ENDA currently has any chance of success is beyond some of us.
After helping to end discrimination in the military and publicly endorsing same-sex marriage in his first term, it's time the president honor the promise he made five years ago.

--Post editors
In additional to signing an executive order, another method of administrative action to institute workplace non-discrimination protections being discussed by LGBT advocates is enforcing Executive Order 11246, which prohibits gender discrimination among federal contractors, in a way that would protect transgender workers as well.

That action would bring enforcement of that executive order into alignment with the U.S. Equal Employment Opportunity Commission's ruling last year that transgender people are protected under workplace non-discrimination law prohibiting gender discrimination.

It's unclear whether the Labor Department is enforcing the existing executive order in this way.  Buzzfeed reported earlier this month that the White House "forbade" the department from doing so.

--Washington Blade
I am hopeful Secretary Perez will move the Department of Labor into active support of last year's EEOC decision in the Macy case, which brought trans persons protection under Title VII, and break the 15-month silence of the Labor Department, a silence which has mirrored that of our national LGBT organizations since the April 20, 2012 ruling.

--Dana Beyer
I am told that the Labor Department leadership has been severely controlled by the senior White House staff, which I'm told has forbidden Labor officials from formally adopting the Macy decision. I believe that the Labor Department's leadership did everything they could to push for the correct outcome.

--Almeida
Everyone in Washington, D.C. is pointing their finger in the exact same direction.

--Tico Almeida
That finger is pointing at "senior White House staff."
Wherever the political calculations and policy logjam may exist, the important thing is that Secretary Perez should now instruct his agency to follow the lead of the bipartisan EEOC. Based on his impressive intellect and strong commitment to LGBT freedom to work, I hope that Secretary Perez will also succeed in persuading President Obama to follow through on his five-year-old written campaign promise to sign the federal contractor executive order. I know his Civil Rights Division at DOJ was supportive of the executive order, so I am optimistic Labor Secretary Perez will be on the side of LGBT workers rather than anti-gay federal contractors like ExxonMobil.

--Almeida