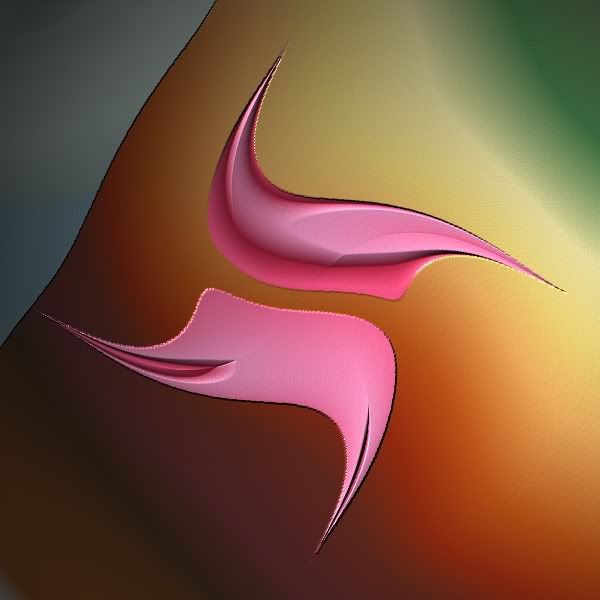 On this International Day of Transgender Visibility dueling manifestos have apparently broken out. I've always been a bit wary of manifestos as a general rule, but I suppose they have their place.
In Great Britain (or anywhere) a coming together of the various and sundry transgender constituencies for any purpose is a great feat indeed, but they did so in late 2013, in hopes of creating a bit of focus.
My view about four or five years ago was that protection trans people had in the law exceeded the societal understanding of trans issues but it wouldn't take very much for that situation to be reversed. I think we're now at that point. People now understand a lot more about trans issues because of the general publicity. The law is trying to progress, but it's not progressing anything like as fast as the social understanding.

--Helen Belcher, LGBT Consortium
TransManifesto.org was launched yesterday. It "allows users to view which candidates have indicated their support for the Trans Manifesto, and those who have declined it."
The Manifesto has three main parts:
1. Regard trans individuals as equal citizens with equal rights.
There is a feeling that trans peoples' rights are sometimes subsidiary to those enjoyed by others. The passing of same-sex marriage legislation means that trans people who married in England, Scotland and Wales no longer need to end their marriage should they wish to seek gender recognition. However in England and Wales the process requires the written consent of the spouse — the so-called spousal veto. Married trans people in Northern Ireland still have to end their marriage prior to gender recognition. The Equality Act seemed to reverse some of the protections previously enjoyed by trans people, with some controversial exemptions specified.
2. Empower trans individuals to be authorities on all aspects of their own lives.
Provision of healthcare to enable trans people to transition to their new gender has been enshrined in case law since 1997, but many see the NHS process, usually provided through Gender Identity Clinics, as demeaning. The process of gender recognition requires medical reports, meaning that many have no alternative to the NHS process. However recent statements from NHS leaders indicate an acceptance that people who live with long-term conditions, such as gender dysphoria, quickly become experts with knowledge that matches or even exceeds that of medics. The gender recognition process also indicates that the state owns your gender, with trans people having to convince the state to change it. Those who don't see themselves as male or female (non-binary people) are also becoming more visible, but those two genders remain the only ones recognised in law and in government statistics and documents.
3. Encourage diverse, representative, realistic and positive portrayals of trans individuals.
Trans people feel that media coverage has often been exploitative and sensational, rather than reflecting their real lives or issues that they face. Representations of trans women dominate, leading to the relative invisibility of trans men and non-binary people. Government could take a lead in de-exoticising trans people by including images of and stories from trans people in publications that don't necessarily have any trans focus.
Belcher says that no statement on healthcare was provided because "the Department of Health said they can make statements but they have no budgetary power - they make no policy decisions for the NHS."
On March 20 approximately fifty members of the Chicago chapter of the Trans Latin@ Coalition and allies gathered at Daly Center for a Trans Lives Matter Mobilization.
We're trying to bring attention to the unconstitutional, structural damage that is attacking our trans community. Not only hate crimes and murders but also homelessness, lack of jobs, lack of funding in organizations where transgender people can be trained and get positions of leadership. A lot of people have to leave school in their first or second year because of bullying and the only way they can survive is by practicing street economics and that's where the danger comes in.

--Vida/Sida Health Center Director and Trans Latin@ Coalition member Maritxa Vidal
The protest took place under the watchful eye of a number of CPD offers, who were photographing the participants.
We are human beings like everybody, We pay taxes, we work and we deserve the same treatment. The police don't respect us just because we are transgender. A lot of [trans] people like us die every day and the police don't care. They treats us worse than animals.

--marcher Janet Namer
And, of course, a manifesto was distributed.
[W]e the trans community invite LGBTQ and allied institutions to join us in putting an end to the violence that our community has historically experienced. We are demanding intentional, meaningful investment in our community's effort to eradicate this epidemic.

Included in a specific list were demands for funders and organizations—especially LGBT foundations and grantors— to invest in the transgender community and primarily those organizations located in communities of color, meaningful equity of resources in order to eradicate the economic and health crisis that transgender men and women face, big-tent and anchor organizations to leverage access to policy makers and funders in order to support trans-led efforts in eradicating ongoing structural violence and LGBT and allied organizations to hire trans people in leadership positions.

"If you serve us, you must include us," the list stated.
It's going to take a lot more than our mobilizations. When a trans person of color dies, commits suicide or has violence committed against them it hardly causes a ripple, but when something happens to an affluent person it's all over the news.

People say they want to be supportive of the LGBT community but they have to be inclusive of every single letter in that spectrum. Advocacy groups should be doing more with us. They should have our voices heard and not just come support us, go away and say 'oh this is what we're doing'. It takes a lot more than what those guys are doing. They must include everybody else. They're getting national coverage but we're the ones who are trying to do the work and these are things that we're going through every single day.

--marcher Pedro Mercado
The next step is building bridges across race, class and gender and we need to be more proactive about dealing with racism, sexism and classism within our own community. Anything is possible if you work at it and do the outreach. We're a splintered community and people just don't know us.

--community leader Alexis Martinez
We're getting hit on all sides. But when it comes to helping the trans community it's always tomorrow, it's always next year. We're asking our LGBTQ community to stand with us. Set aside money for training, put us in leadership positions and don't just use us for the numbers. All we want from the police is dignity, safety and protection. When girls get killed they don't call it what it is—a hate crime.

--Vidal
What follows is a bit of my own manifestism from the past. Since I am listed as one of the contributors, I have no qualms about violating any copyright by publishing the following in its entirety. Besides, keeping it under wraps would hardly fit its purpose.
It's always dangerous to check on what one's convictions were twenty years ago. But it's a starting place for knowing who we are and what we believe. It is an offering to the concept of Understanding.
Declaration of Gender Liberty Houston, Texas
July 4, 1996
Preamble Upholding the universal equality of humankind before us in the sacred fashion of our forebears, we too recognize self-evident truths and pursue unalienable rights.
Among our endowed rights, we cherish most the freedom to choose for ourselves our own identities and to put aside the restraints of ignorant oppressors and indifferent bureaucracies.
United in common purpose and mutual resolve, we gather in this place to declare liberty from the prescriptions and constraints of those gender roles constructed and thrust upon us from birth without our consent.
Affirming that all human beings carry within themselves an ever-unfolding idea of who they are and what they are capable of acheiving, we rise as one to proclaim the fundamental right of all humankind to define and redefine their own identities.
Representing all races, nationalities, ethnicities, creeds, classes and sexes, we profess that we are one and all a people whose diverse gifts and energies find common ground in the transcension of conventional gender boundaries.
Recognizing that all are rooted in the human condition, we nevertheless assert the right to name ourselves and to choose such language as best characterizes both our differences and our commonalities.
Therefore, we throw off the shackles of gender tyranny to uplift the dignity of those known to themselves and to all the world as transgendered people.
We are cognizant and proud of the many contributions to the human journey made by our transgendered brothers and sisters, which contributions stretch over the centuries to the very beginnings of recorded history.
We pause to solemnly honor and to celebrate those who have passed this way before us.
(Individual voices from the audience call out the names of transgendered heroes and heroines from a prepared list arranged chronologically, earliest to latest, including, but not limited to Jean of Arc, Julian Eltinge, Reid Erickson, Allen Hart, Tyra Hunter, Christine Jorgensen, Charles Durkee Pankhurst, Roger Peo, Shelley Salieri, LaDonna Stiger, Lou Sullivan, Ellen Summers, Brandon Teena, Billy Tipton, Karen Ulane and Dr. Mary Walker.)
We know that our progenitors yearned for the same freedom of identity that we seek. We know that they struggled and suffered for the sake of re-imaging themselves.
We know that many died in the pursuit of truth and justice. We take comfort and courage in the meaning of their lives. Their examples give us hope and light the path to freedom.
And so, in the stead of our transgendered ancestors, mindful of the dangers and pitfalls they faced, but uniformly resolute in our purpose and confident of the outcome, we cheerfully take up the cause of justice and liberty to free ourselves and our posterity from the tyranny of gender.
The Declaration
By these precepts we propose to transcend the bonds of gender oppression and prejudice:
We proclaim that our identities are not determined by virtue of our chromosomal sex, our genitalia, our assigned sex as males or females, or our initial gender roles.
We cherish and uplift above all else, the universal right to define and redefine new identities in accord with our own images and self-conceptions and without regard for the limitations and conformations dictated by the tyrant called gender.
We declare our right and duty to express self-defined identities freely and with due care for the human rights and sensibilities of all others to whom we are accountable. And for those who are accountable to us, we covenant to acknowledge and respect their identities in accord with their wishes and in such fashion as we would wish to be acknowledged and respected.
We will steadfastly resist attempts to subject us, one or all, to economic deprivation by denying us opportunities to train for and pursue gainful employment while manifesting our chosen identities.
We demand equal compensation for our labor. We insist upon dignity for ourselves and for all other workers. We ask admittance to all spaces and activities to which we are entitled by virtue of our self-defined identities.
We proclaim that our bodies belong to us alone. We take responsibility for the care and nurture of our bodies and assert our rights to change and alter our bodies in such ways and by such means as are pleasing to us, the owners.
We demand competent medical care and expect equal access to the same professional services provided to others.
We refuse to permit anyone to characterize us as diseased, dysphoric or disordered solely by virtue of our self-defined gender identities.
We affirm our right to the free expression of our sexual natures in private, adult, consensual relationships.
We profess the right to form committed, loving relationships with one another and to enter into marital contracts by virtue of those relationships without regard to our own or our partner's perceived status as male or female.
We assert also our rights to conceive, bear, or adopt children, to nurture and have custody of children and to exercise parental capacities.
We deplore the actions of those who seek to stigmatize us and rob us of our dignity. We vow to work diligently to banish ignorance with enlightenment and to strive with equal fervor for the liberation of our oppressors and detractors.
We abhor violence and come in peace and humility, seeking dignity, justice and freedom, not only for ourselves but for all humankind.
We vow upon our sacred honor to break the bonds of fear, degradation, oppression and bigotry. We come to build bridges of trust, dignity, compassion and love.
Hand in hand, pursuing life, liberty and happiness, we go out with love in our hearts, care in our eyes and comfort for one another on our lips.
Let it be known that we passed through this world for no other purpose than to share our individual gifts for the good of all humankind.
Sharon Stuart, acknowledging the contributions of Phyllis Frye, Jessica Xavier, Martine Rothblatt, Robyn Serven, Annie Johnson, Alice (ICTLEP's Grammar Consultant), and Dee McKeller as contributors to the language of the Declaration.