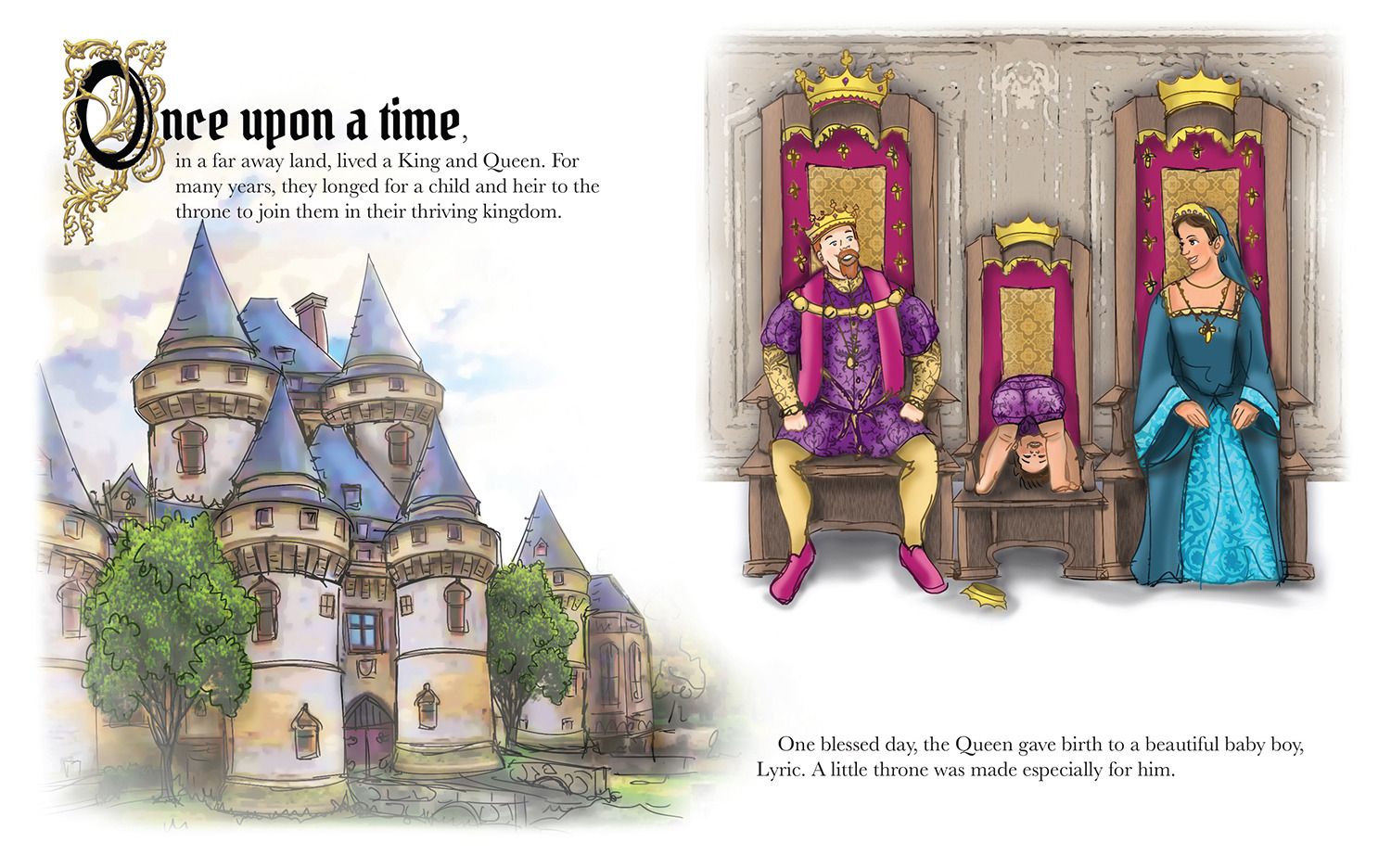 You may not be familiar with Greg McGoon. Personally, I'd never heard of him until yesterday. I'm told he's an actor and a children's author.
IMDB tells me he has appeared in Pulp Art with Ed, Waiting Room, and No Way Out. I've actually heard of the last of those.
As an author, he's been known (but not by me) for Out of the Box.
When Devin finds an empty box in his new house, his imagination immediately takes off running...but his friends can't seem to see the magic in Devin's cardboard box. Undeterred, Devin continues to play out wondrous adventures and journeys--all stemming from the seemingly empty box. Out of the Box is a heartwarming story of the power of one boy's imagination and the limitless places our creativity can take us. Join Devin on his exciting adventures!
For a second book, he wanted to write about self worth and transformation.
I wanted to explore those themes in fairy tales recognizing LGBT characters, since those stories are lacking. After months of struggling, I stopped what I was doing, went back to the foundation of 'Once upon a time…', and realized that the ultimate form of transformation was being transgender.

As soon as I tapped into it, it just flowed

--McGoon
The result is The Royal Heart from Avid Readers Group, just in time for National Transgender Awareness Week.
Once upon a time in a far way land, an heir to the throne is born. The King has a son to follow in his footsteps. But life might not be quite as it appears for this Royal Family. All will be revealed on their child's 16th birthday. Family love triumphs over doubt and together they grow stronger.

Join this Royal Family on the path to discovery, acceptance and celebration.
There are children's books that discuss transgender youth, but they're more modern in tone. The LGBT community doesn't have a traditional transgender fairy tale. Gay themes have recently started to appear in children's books with a fairy tale vibe, but they're few and far between. I want to add to that voice, but in a classic feel, using words like 'shall' and 'thy.'

--McGoon
The book is illustrated by J. Orr, who has also worked with Disney and Universal.
The book tells the story of a young prince who feels he's living a lie and can't bring himself to tell his parents, the king and queen, that he's not fit to eventually rule the kingdom. After running away, a magical encounter with his grandmother's spirit helps him transition to a princess. She's ultimately accepted by her parents—her worth as their child and potential as ruler remaining untarnished.
I liked the idea of a member of an older generation welcoming this new idea first.

--McGoon
The book includes an original lullaby written by McGoon and the illustrator's husband, Arthur Orr.
This book is not just for transgender children. It has universal themes of acceptance, love, and leadership that can be embraced by all children. It's incredibly valuable for children to be aware of these themes.

--McGoon
McGoon has shared the book with Neil Patrick Harris and Laverne Cox. Perhaps we'll someday see a dramatization.
One transgender woman told me, 'I wish I'd had this as a child. I would have loved to have been able to imagine myself spinning around, and have [this transformation] happen, like this character. It meant a lot that someone who lived that life embraced it.

--McGoon