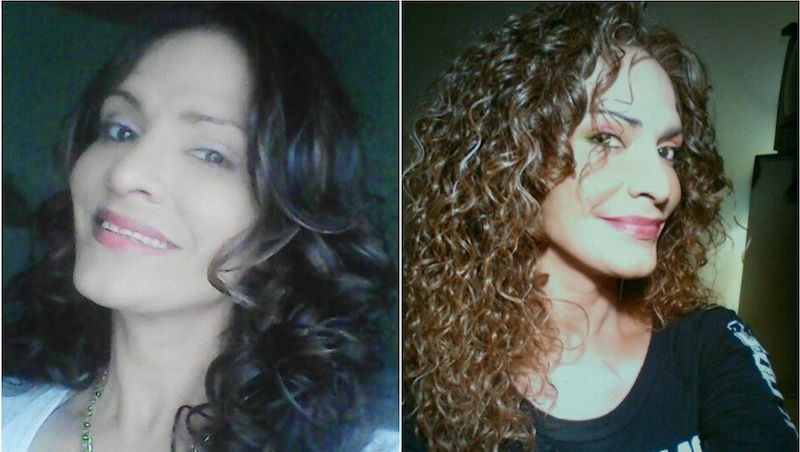 Monica Loera was shot and killed on her front doorstep on January 22.
Although police have made an arrest in the case and a suspect has been charged, there's been no public acknowledgement of her death or the community that has been further traumatized in its wake. And that's wrong.

Reading the arrest affidavit or local news reports about the death, you'd have no idea that the victim was a transgender woman. The wild curls and wide grins from her Facebook page – and above all else, her chosen name – have been omitted to a staggering degree. Instead Loera has been described using her birth name and masculine pronouns.

--Nina Hernandez, Austin Chronicle
Why did it take so long for the community to know a trans woman had been killed? How much notice would anyone have taken if a headline read, Norma Jeane Mortenson commits suicide. Officials and newspaper people were in that case respectful and used her chosen name of Marilyn Monroe.
Austin police instead not only used a name she had shed but also misgendered her in their official report.
Changing one's name and gender on official government documents is a complicated process in Texas. In order to change one's name, a person must petition the court, and those with felony convictions cannot change their names until two years have passed since the end of their sentence and they are no longer on parole or probation. Gender can only be changed after a person has received a court order.
Monica had indeed been engaged in sex work. The man who shot her, JonCasey Rowell, was likely a customer. Rowell was seen by witnesses leaving the Loera's duplex "patting his pockets" before returning to the front door. Apparently he thought something had been stolen from him. He and Monica argued. Then he shot her. Thank God he had a gun so handy.
Dukes, volunteer coordinator for the Transgender Education Network of Texas, pointed out the struggles trans women face every day in the workforce.
Sometimes sex work is the only means to meet your survival needs. Especially when it comes to facing disparities in employment.

--Dukes
She was funny, [and] beautiful. I never saw her as David, I saw her as Monica. She loved Madonna and she loved to cook.

--a close friend
It's not like the Austin Police Department just lacks experience with transgender people. On Saturday Gregory Abbink received the Bettie Naylor Visibility Award for publicly transitioning as a member of APD.
Violence claimed yet another victim, as a transgender woman right here in Austin. (She) was murdered outside her own home.

--Human Rights Campaign President Chad Griffin
Rowell is being held in custody in lieu of $250,000 bail on a charge of first degree murder.